How Can I help you Further?

Content Marketing Strategy

Digital content matters. More individuals and organisations are becoming increasingly aware that in order to thrive in an online digital environment they need to have a content strategy in place.

A good content marketing plan can make a difference between merely having content reposited online and having content that rocks and drives eyeballs and clicks your way.

Marketing Analytics

Content is still king but numbers will tell you how to make that content work better for you. You need to gain the insights into the Hows and Whys your web content is delivering your goals - brand trust, engagement, lead generation and ultimately sales growth.

I can assist you with building and maintaining a monitoring and reporting system and train you and your team to understand your business metrics and how to use analytics to optimize your marketing.

Social Media Marketing

Online content is not just web - it is also Social and Mobile. Your message and content need to be optimised and polished for these media.

Besides, there are means and ways to push your content to a wider reach through social media marketing strategies. I can help you build your online presence and expand your influence through social media marketing campaigns.

​

Wordpress

Content management is synonymous with the Wordpress blogging platform. Throughout the years Wordpress became the leading open-source system to manage your content and create outstanding blogs at very low costs.

Wordpress is easy to use in itself but its versatility and flexibility in customising and implementing third party applications can confuse the time-stricken business user. I can help you ease and streamline the process by tenfolds and make sure you focus more on your business and less on managing the technology.
Powered by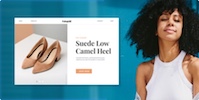 Create your own unique website with customizable templates.